Donate Now-December 8, at locations listed below.
-and-
Join the Live Drive, December 8 from 6a-6p at ABC13 Studios (3310 Bissonnet)

Sponsored by
Share Your Holidays
It's that time of year again...a time to help make the holiday season a little brighter for those less fortunate. Many of our neighbors are living at or below the poverty line. Many are forced to choose between things like feeding their children and paying rent. Thousands of individuals and families are finding themselves in need.
Giving to the ABC13 Share Your Holidays Food Drive illustrates how caring people make a difference by working together to help neighbors. Your donations and financial contributions help the Houston Food Bank warm the holiday season for our neighbors most in need. Share Your Holidays and help make the season brighter. Donate now through December 8th by bringing non-perishable food items to one of our many collection sites listed below.
If you would like to request a donation of food, call the Houston Food Bank. For English call 713-547-8692. For Spanish, call 713-547-8693

A gift of $1 provides 3 meals for a hungry child, senior or adult.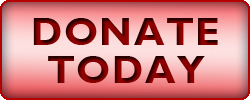 For more information on the Houston Food Bank and how you can make a difference
Click Here
DROP-OFF LOCATIONS
Greater Houston Honda Dealers
Click Here For Locations
Police Substations and Storefronts
Braeburn Storefront -
7576 W Bellfort Ave, Houston, TX
Clear Lake Substation -
2855 Bay Area Blvd, Houston, TX
Eastside Substation -
7525 Sherman St, Houston, TX
Kingwood Satellite Substation -
3915 Rustic Woods Dr, Humble, TX
Midwest Substation -
7277 Regency Square Blvd, Houston, TX
Near Town (Montrose) -
802 Westheimer Rd, Houston, TX
Northeast Substation -
8301 Ley Rd, Houston, TX
Southeast Substation -
8300 Mykawa Rd, Houston, TX
Southwest Substation -
4503 Beechnut Houston, TX
Southmore Storefront -
3711 Southmore Blvd, Houston, TX
Spring Branch Storefront -
8400 Long Point Rd, Houston, TX
Houston Fire Department Fire Stations
Click For Locations
Community Partners
Bay City Police Department -
2201 Ave H
Baytown Fire & Rescue Station #1 -
4723 Garth Rd, Baytown, TX
Galveston: Ball High School -
4115 Ave. O, Galveston, TX
Katy: Maud Marks Library -
1815 Westgreen Blvd, Katy, TX
Montgomery County Foodbank -
1 Food For Life Way, Conroe, TX
Pearland Neighborhood Center -
2335 N Texas Ave, Pearland, TX
Richmond/Rosenberg: Terry High School -
5500 Avenue N, Rosenberg, TX
Stafford Municipal School District -
1625 Staffordshire Rd, Stafford, TX
Sugar Land: Ismaili Jamatkhana & Center -
1700 First Colony Blvd, Sugar Land, TX
Turkish Raindrop Houston (Embrace Relief) -
9301 W. Bellfort Avenue, Houston, TX
Be Inspired
The Walt Disney Company and ABC, have teamed up with Feeding America to inspire a healthier generation. Together we will expand access to fresh produce and nutritious foods in communities where kids and families need it most. Disney, together with ABC, announced a $1 million donation to Feeding America to help strengthen local produce programs across the country.
Learn More
HOUSTON FOOD BANK REGISTRATION FOR FOOD: The Phone Will Go Live Dec. 4th
713-547-8692 (English)
713-547-8693 (Spanish)