HOUSTON (KTRK) --
A 3-alarm fire burned through an apartment complex in northwest Harris County on Wednesday evening.
Nobody was injured in the blaze, which authorities believe began when lightning struck the Yorktown Crossing Apartments on Yorktown Crossing Parkway just before 7pm.
Dramatic video from the scene shows a firefighter rushing into a burning unit to rescue a dog that remained in the building.
Firefighters say that the fire completely destroyed all 26 units in one of the complex's buildlings. The Red Cross is assisting displaced families.
Several different agencies, including the Cy-Fair Volunteer Fire Department, Houston Fire Department, Harris County Fire Marshal and Jersey Village Fire Department responded.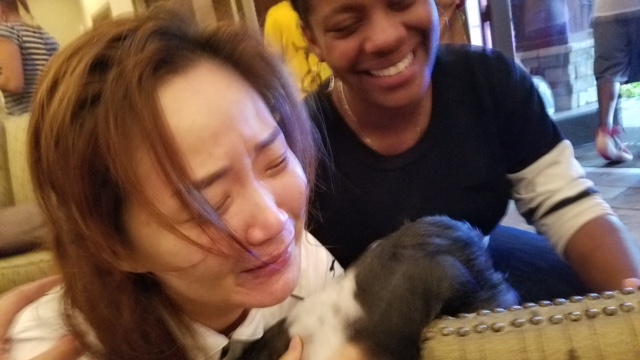 At one point, firefighters went into defensive mode, meaning it was too dangerous to fight the fire safely.
A silver lining for one resident, however, after she was reunited with her dog who became trapped inside one of the units during the fire. Firefighters were able to free the dog, bringing her back to her frightened owner.
To get alerts for breaking news, download the abc13 news app for iPhone or Android. You can also get breaking news alerts sent to you by email.