HARRIS COUNTY, TX (KTRK) --
A two-alarm fire consumed 12 units at a north Harris County apartment complex Saturday afternoon. The Ponderosa Fire chief says the Bridges of Cypress Creek apartments has a history of fire hydrant maintenance issues.
Saturday's fire is the third fire within the last 18 months at the complex and the fire chief says they've had issues with the hydrants each time.
Flames were leaping out of the second floor in building 3A after 12pm Saturday. Neighbors heard an explosion.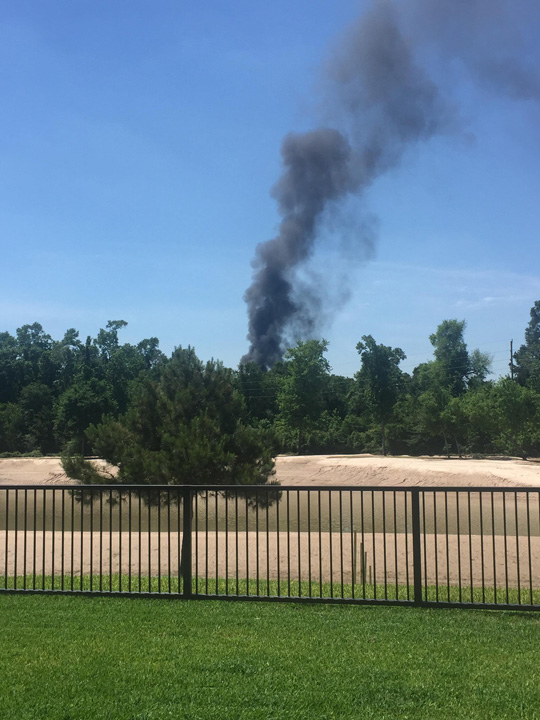 "I threw a few things out the window and I had to jump out the window because I couldn't come out the front door," explained Lee Hill. He and his family safely got out before their unit caught fire.
"Thank God that me and my family, we are still here, just move on, you know," he said.
As building 3A burned, Ponderosa Fire Chief Fred Windisch says firefighters struggled to remove the caps on the hydrants and had to use a smaller hose to battle the fire, which slowed them down by 2 or 3 minutes. That's precious time in an emergency.
Windisch says this complex had water supply issues at two previous fires and he was working with the complex to make sure the hydrants working properly.
"The repairs that were prescribed by the county fire marshal were incomplete. So at this point we're now going to move forward with potential citations," he said.
"It's frustrating because when you lose your sentimental items you're like what happened?" fire victim Robert Rodriguez said.
Property management is relocating families in the 12 units that burned and the Red Cross is helping. The cause of the fire remains under investigation.
The apartment complex maintains the fire hydrants. The fire department took the caps from at least one of the hydrants with them.
The property supervisor tells Eyewitness News that all hydrants were inspected after the first fire and they all passed. However, Windisch says he is going to require the complex to get a water test and verify in writing that the hydrants are working properly.
Windisch said one hydrant was not working properly at the first fire and was replaced. The department also had to buy a special connector because the threads on the hydrants were not universal.