HOUSTON (KTRK) --
When you see 20-year-old Alex Milton, you see a man with second- and third-degree burns over half of his face.
His wounds are still causing him serious pain, six days after he says an inmate at the Harris County Jail poured scalding, hot water on him.
"My heart broke to see him like that and to imagine what he must have suffered and gone through," said Alice Moore, his grandmother.
Alice Moore, his grandmother, is a nurse herself. She saw her grandson days later after he was admitted to the hospital.
Peter Clarke, Alex's attorney said it happened when Alex was sleeping his cell.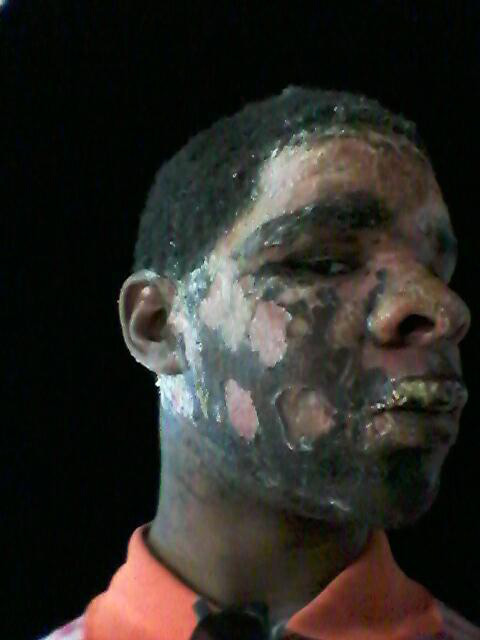 "A gentleman chose to take out his anger or issues with my client by throwing hot, boiling hot, water," said Peter Clarke, Alex Milton's attorney.
The burning water ran down his face.
"Which obviously awakened him. It caused him extreme, excruciating pain," said Clarke.
The sheriff's office said Milton was with inmates in the general population area of the jail. Inmates can get hot water for drinks or food at commissary.
"The persons involved don't have or shouldn't have, unlimited access to be able to do the things that were done here," said Clarke.
Clarke said the Harris County Jail also had delayed medical care, making Milton's situation even worse.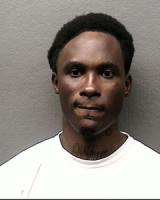 Christian Taylor, the inmate accused of pouring the water, has been charged with aggravated assault. He was in jail on a charge of assault, causing bodily injury to a family member.
The family just hopes the internal and external scars heal.
"We're praying that he heals, his color comes back and he can go to lead a normal life," said Moore.
Milton was in jail for a burglary charge. He is out on bond.
Late Monday, the Harris County Sheriff's Office confirmed the incident happened around 7:30am March 29. It also provided the following timeline of events:
7:30am -- Officer observes alleged assault
7:45 -- Milton is in clinic
8:01 -- Triage note complete
8:14 -- Milton is seen by clinic Doctor
8:45 -- K & K Ambulance service called
9:10 -- Milton taken to Memorial Hermann by ambulance
The Harris County Sheriff's Office says it provides hot water at the jail commissary for soup, coffee, tea, etc. It says the water does not reach the boiling point, but it will get to 160 degrees. According to the Burn Foundation, water at 156 degrees can cause a third-degree burn in just one second.