LOS ANGELES, CA --
Old Spice may not be able to cover up the big stink a new class-action lawsuit is raising against its maker, Procter & Gamble.
The suit comes from Virginia customer Rodney Colley, who claims he's suffered rashes and burns after using Old Spice deodorant.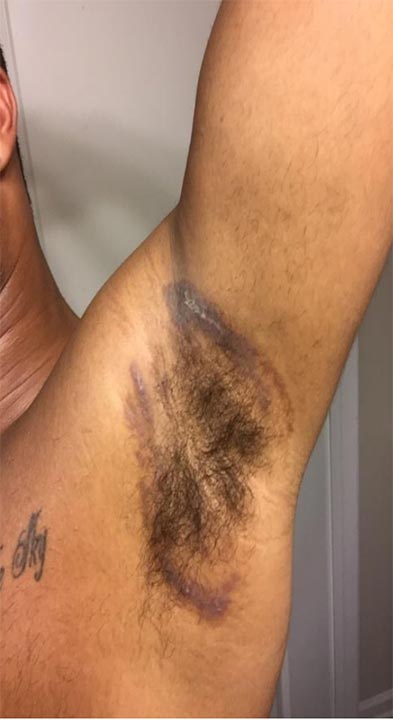 The
class-action lawsuit
names 13 Old Spice products as potentially defective and dangerous, stating that hundreds if not thousands of men suffered severe rashes and painful chemical burns.
The suit seeks at least $25,000 in damages per victim.
Procter & Gamble released the following statement, emphasizing that the company's products are safe.
"The safety of the men who use Old Spice is the foundation of everything we do. We go to great lengths to ensure our products are safe to use, and tens of millions of men use this product with confidence and without incident every year. A small number of men may experience irritation due to alcohol sensitivity, a common ingredient used across virtually all deodorant products. For men who have experienced a reaction to a deodorant, an antiperspirant may be a better option because they have a different formulation. If anyone using Old Spice has questions, we encourage them to call us at 1-800-677-7582."
After hundreds of shares and comments on abc13's Facebook post, we reached out to local dermatologist, Sherry Ingraham with
Advanced Dermatology
. She couldn't comment directly on the controversy. However, Ingraham said deodorants are the most common cause of rashes. She explained there are fragrances contained in the products.
"If you get a rash in the armpit, what you want to do is immediately stop whatever product you're using and see a dermatologist," said Ingraham.
Anywhere between 1 to 4 percent suffer from fragrance allergies. Ingraham said many people simply don't realize it.