Thank You For Supporting Pick Your Pet
Pick Your Pet
On Wednesday, March 23, ABC-13 and Houston SPCA hosted Pick Your Pet, a live adoption day! With your help 25 pets found forever homes with their new families!
Pick Your Pet Adoption Day
If you are interested in a pet you saw during Pick Your Pet or just adopting a new pet - Contact the
Houston SPCA
today and plan your visit!
713-8697-222
900 Portway Drive
Houston, TX 77024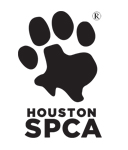 The Houston SPCA, founded in 1924, is Houston's first and largest animal protection organization and shelter. Their mission is to promote commitment to and respect for all animals and free them from suffering, abuse and exploitation.
Learn More