SANTA ANA, CA --
A woman who had just received a parking ticket was caught on surveillance cameras keying a parking control vehicle in Santa Ana.
Santa Ana police said the incident happened on Feb. 4 around 2:40 p.m. in the 100 block of 4th Street.
After the woman got the ticket, she appears to tear it up using her teeth and toss the pieces aside.
She is then seen scratching a profane phrase into the hood of the parking patrol officer's car.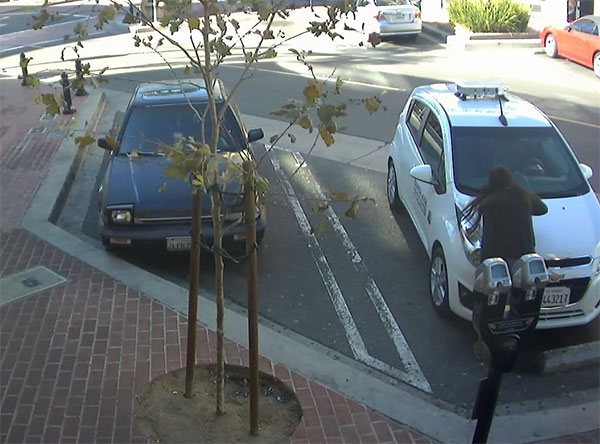 She exchanged words with the officer and drove off in a black 1998 Honda Accord with California license plate number 2LPH359.
The car was recently a lien sale and has yet to be registered by the new owner.
The woman was described as Hispanic, between 20 and 30 years old, between 5 feet 2 inches and 5 feet 4 inches tall, with a thin build, dark hair and possible blue eyes.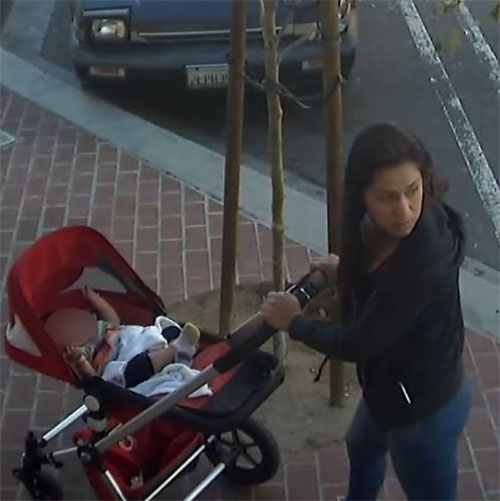 If you have any information about this incident, you're urged to contact Detective A. Gonzalez at (714) 720-2919 or contact Orange County Crime Stoppers at (855) TIP-OCCS.