FRIDAY, APRIL 20, 6AM - 3PM, ABC13 STUDIOS
3310 Bissonnet St. Houston, TX 77005
ABC13 will celebrate its 11th annual "ABC13 Earth Day E-Cycling Drive" on April 20th at ABC 13 studios from 6am-3pm. During the drive, we encourage Houstonians to drop-off their e-waste materials (old computers, monitors, printers, electronics, cell phones, etc.) to help do their part to make Houston a better place to live. ABC13 will broadcast live from our E-cycle event from 9-10am to educate Houstonians on simple and easy steps anyone can make at home to live an "earth friendly" life.
Please Note: Only 5 items per car.
This is a drive for consumer only, not for businesses. No trailers or flatbeds. Business deliveries can be made at CompuCycle on Monday. It's located at 8019 Kempwood Drive. You can contact them at 713-869-6700.
ABC13 Earth Day E-Cycling Drive Sponsors
Additional Drop Off Locations:
CompuCycle - 8019 Kempwood Dr.
Click Here For More Locations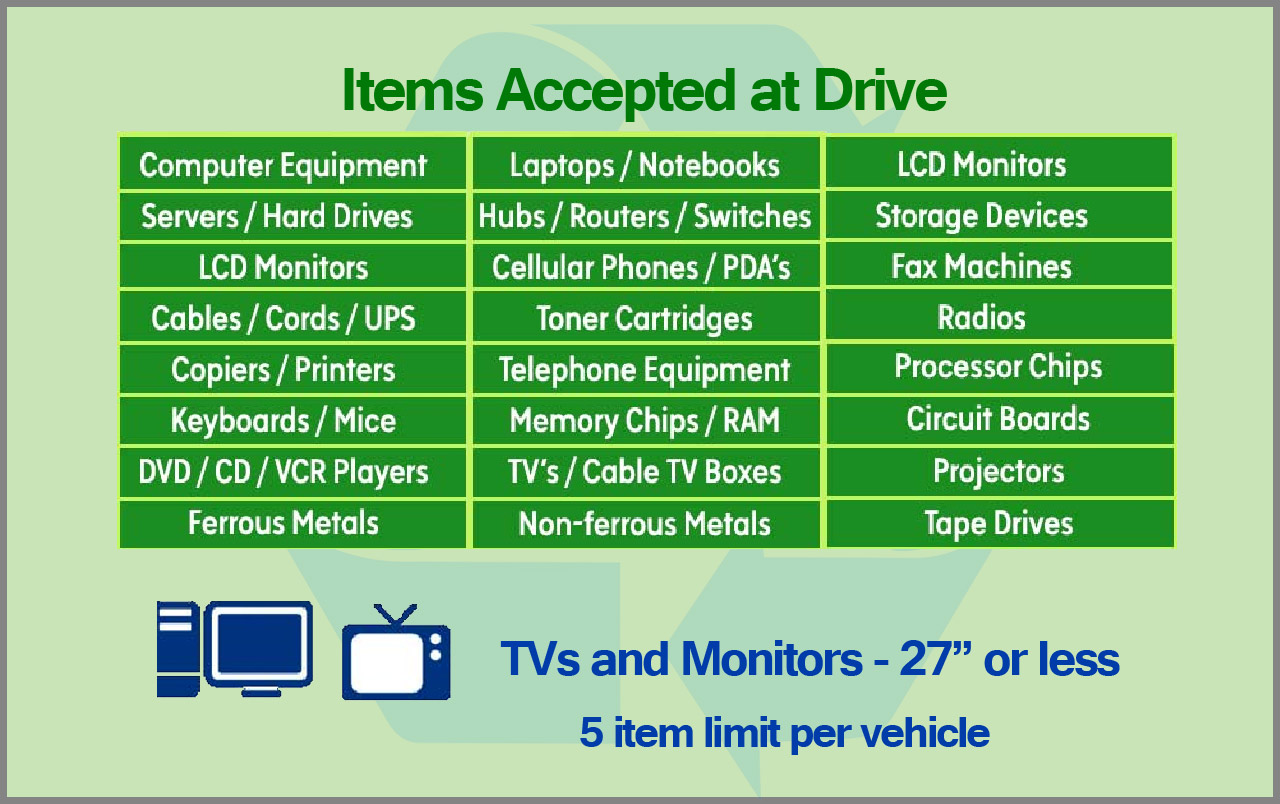 CompuCycle
Shell
AARP
Cant make it to ABC13's Earth Day E-Cycling Drive?
Don't worry! Here are some great tips and examples on how to help the environment!