Summer of Fun
Trying to make the most out of your Summer vacation can be tough, when planning what to do, where to go...even what to eat! That's why we've created the Summer of Fun Guide to assist you as you search for activities and family fun!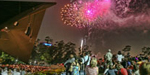 Miller Outdoor Theatre
Every moment at Miller is magic. The best music, dance, theater and more. EVERY PERFORMANCE IS FREE.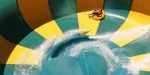 Wet'n'Wild Splash Town
Wet'n'Wild SplashTown. Houston's largest and most diverse water park featuring 80 acres and over two million gallons of summer fun!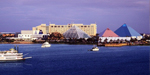 Moody Gardens
From aquatic adventures to rain forest experiences, you will find something for the whole family at Moody Gardens! Visit today!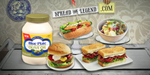 Blue Plate Mayo
Bring out the flavor in all your favorite foods this season! From salads and sandwiches to dips, dressings, and sauces, Blue Plate Mayo is the perfect addition to any meal.