Goodwill works to enhance the dignity and quality of life of individuals and families by strengthening communities, eliminating barriers to opportunity, and helping people in need, through learning and the power of work. Every person has the opportunity to achieve his/her fullest potential and participate in and contribute to all aspects of life.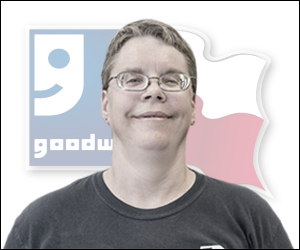 Goodwill changes lives through the power of work. June loves her work at Goodwill Houston. Anyone visiting June's donation center will be greeted happily and offered superb assistance. Her work ethic and commitment to service even lead her to train others at donation centers! June knows that when it comes to making a donation, you have many choices. That's why she and all Goodwill Houston Donation Attendants take customer service to a whole new level!
GOODWILL Vignettes
GOODWILL CHECK THIS OUT HOUSTON SEGMENTS
MORE
IMPROVING YOUR LIFE THROUGH GOODWILL

Thought you could only find clothes at Goodwill? Not anymore!

Be on top of all the trends with the help of your local goodwill store

Fantastic finds

What's on clearance?